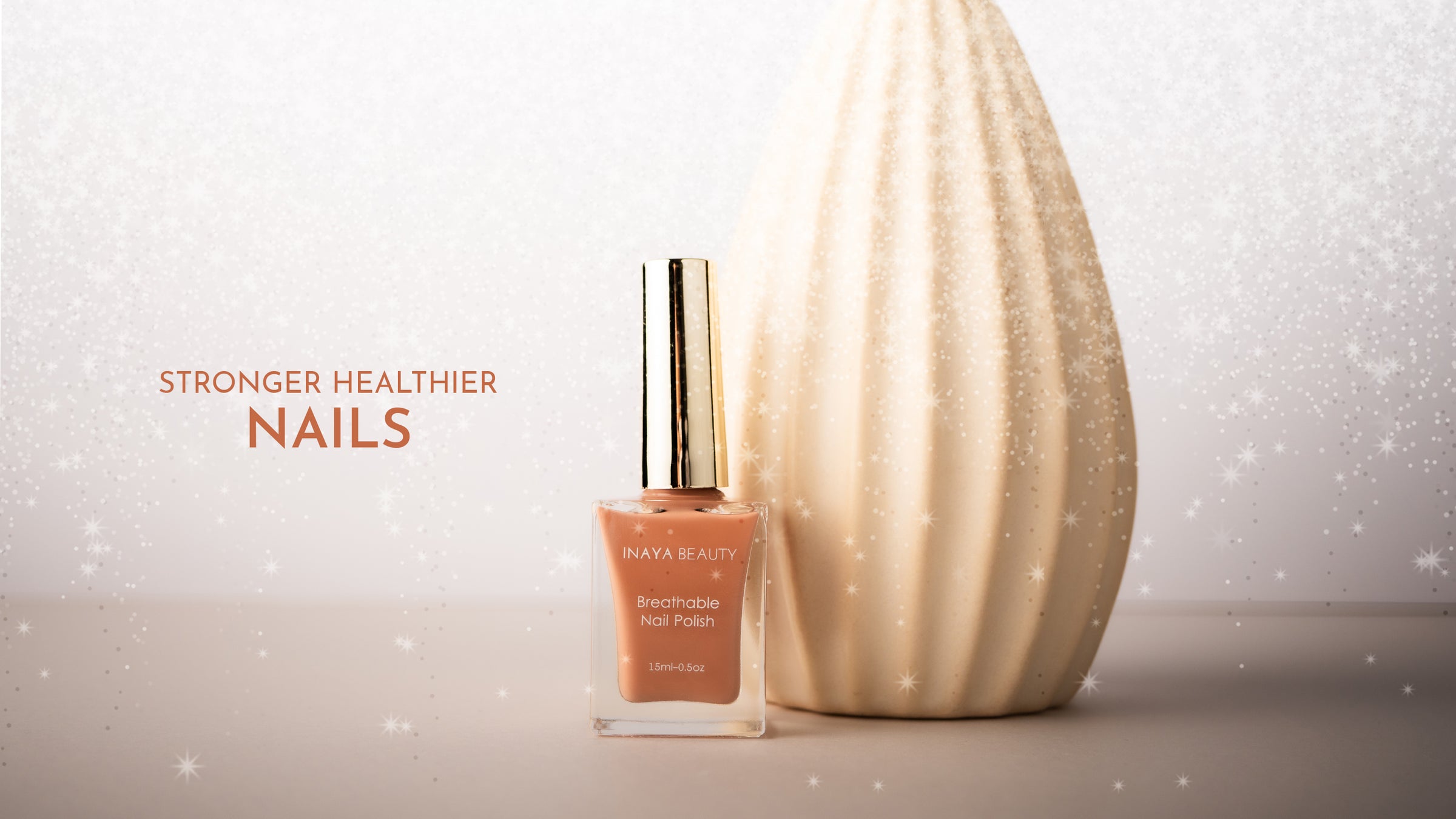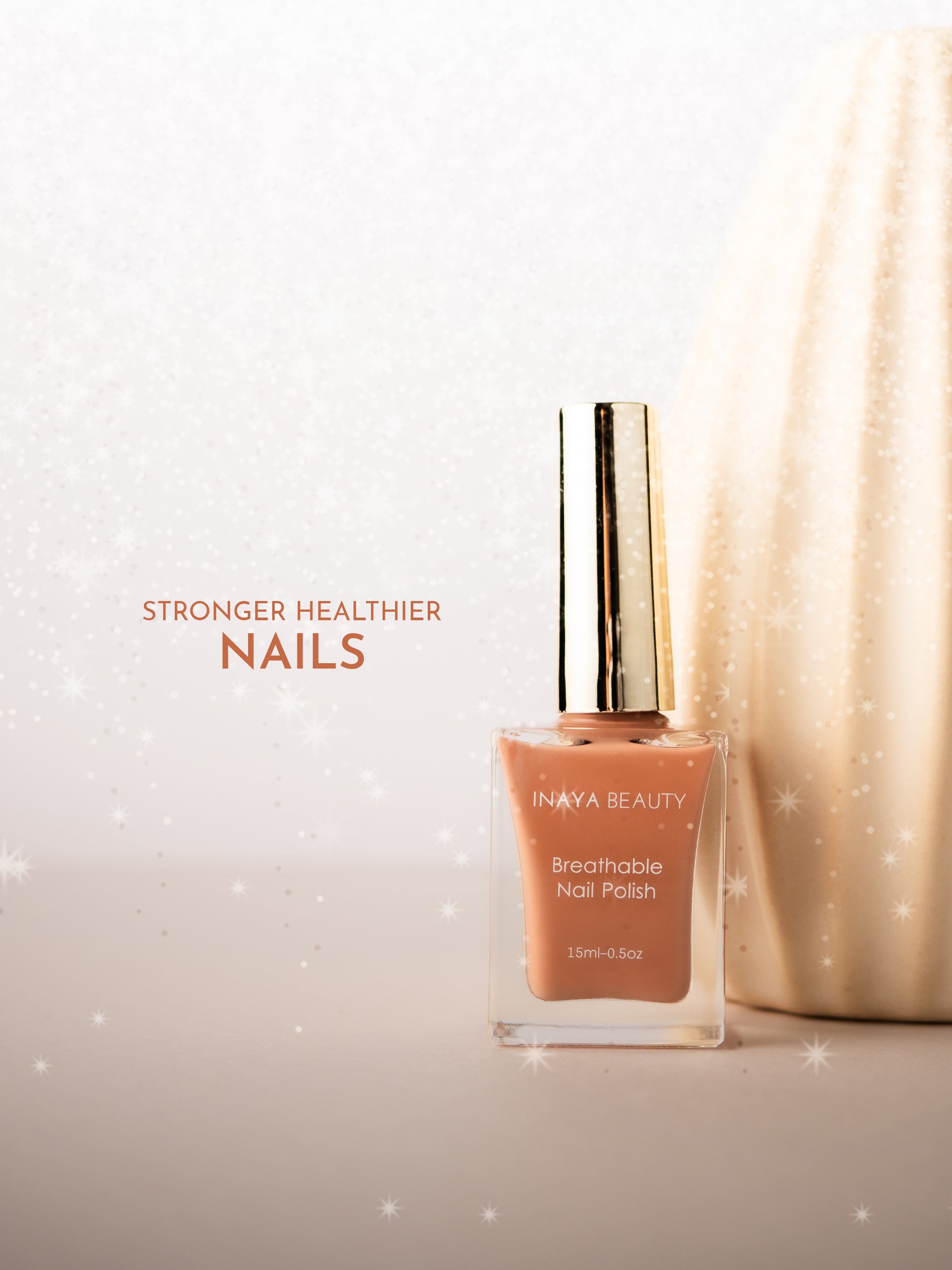 ★★★★★
TRUSTED BY THOUSANDS "UK's best breathable nail polish"




★★★★★

Stunning range of colours, best breathable nail polish available.
★★★★★

So easy to use and apply.
★★★★★

Great coverage, This lasted ages and had really good coverage
★★★★★

Such a beautiful range of colours. Wild Nude is my favourite shade.
why our nail polish?
Inaya Beauty Breathable Nail polish will redefine your nail care experience. Our breathable nail polish formula sets a new standard in nail beauty and health. Unlike traditional nail polishes, our innovative formula allows oxygen and moisture to permeate through the polish, promoting healthier and stronger nails.
Our breathable nail polish not only offers a stunning range of vibrant colors and finishes, but it also nurtures your nails from within. By allowing oxygen to reach the nail bed, it helps prevent dryness, discoloration, and brittleness. This unique feature promotes natural nail growth, ensuring your nails remain resilient and less prone to breakage.